The scientific team from the Department of Machining, Assembly and Engineering Metrology, which works with additive technologies at the Protolab 3D Printing Centre, can celebrate a huge publication success. Their paper, published two years ago in Polymers magazine, won the prestigious Best Paper Award 2023.
In this paper, the authors examine photopolymerization, one of the additive technologies, and provide readers with an introduction to the possibilities of 3D printing and liquid resin curing. A substantial part of the work consists of applied research that encourages further research and looks for applications in so-called 4D printing. The paper is widely cited across various professional publishers.
For example, in the Web of Science database, a review paper with 121 citations is evaluated as a highly cited paper (Highly Cited Paper category), which was achieved by only 25 papers in the context of VSB-TUO. In the category of articles related to the field of chemistry, it is even among the top one percent for this publication period. Its complete version was read by more than 15 thousand readers.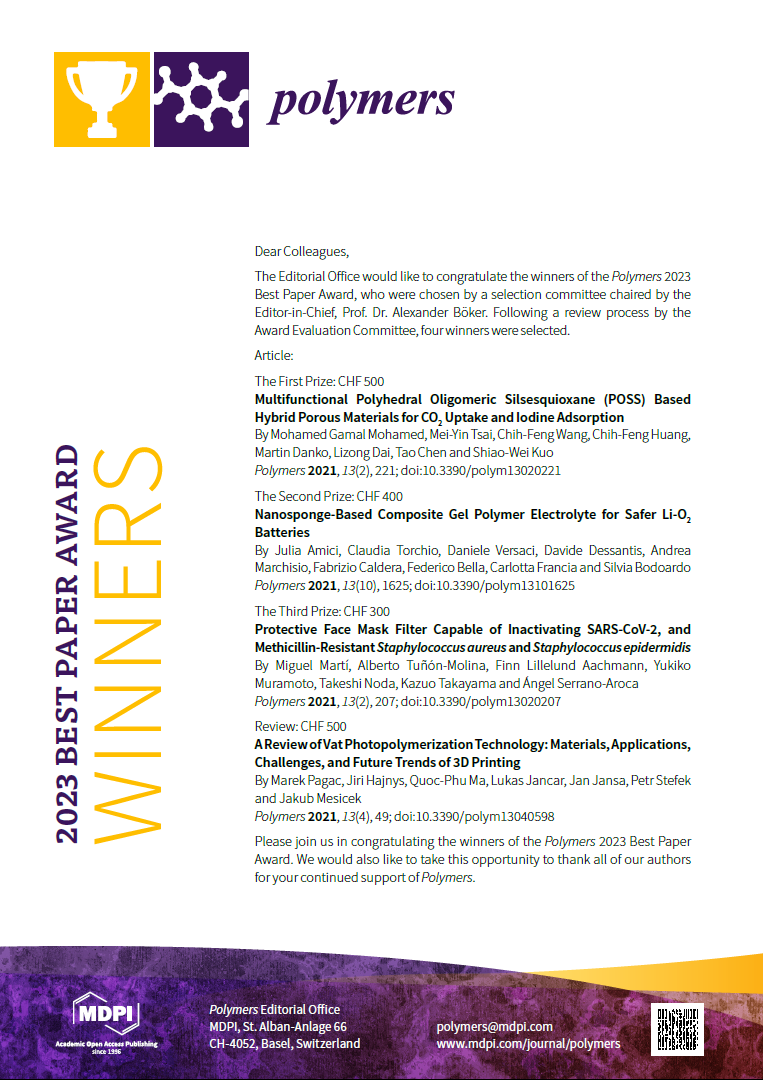 The paper, worked on by a team consisting of Marek Pagáč, Jiří Hajnyš, Quoc-Phu Ma, Lukáš Jančar, Jan Jansa, Petr Štefek and Jakub Měsíček, has also received a large number of quotations on other platforms - it has been cited by 140 people in the Scopus database, collected over 170 citations on ResearchGate and even more than 220 in Google Scholar.
Nowadays, it is not only important to publish the results of science and research, but it is necessary to publish interesting and clear reviews. These are important to further motivate and inspire scientists across all disciplines.